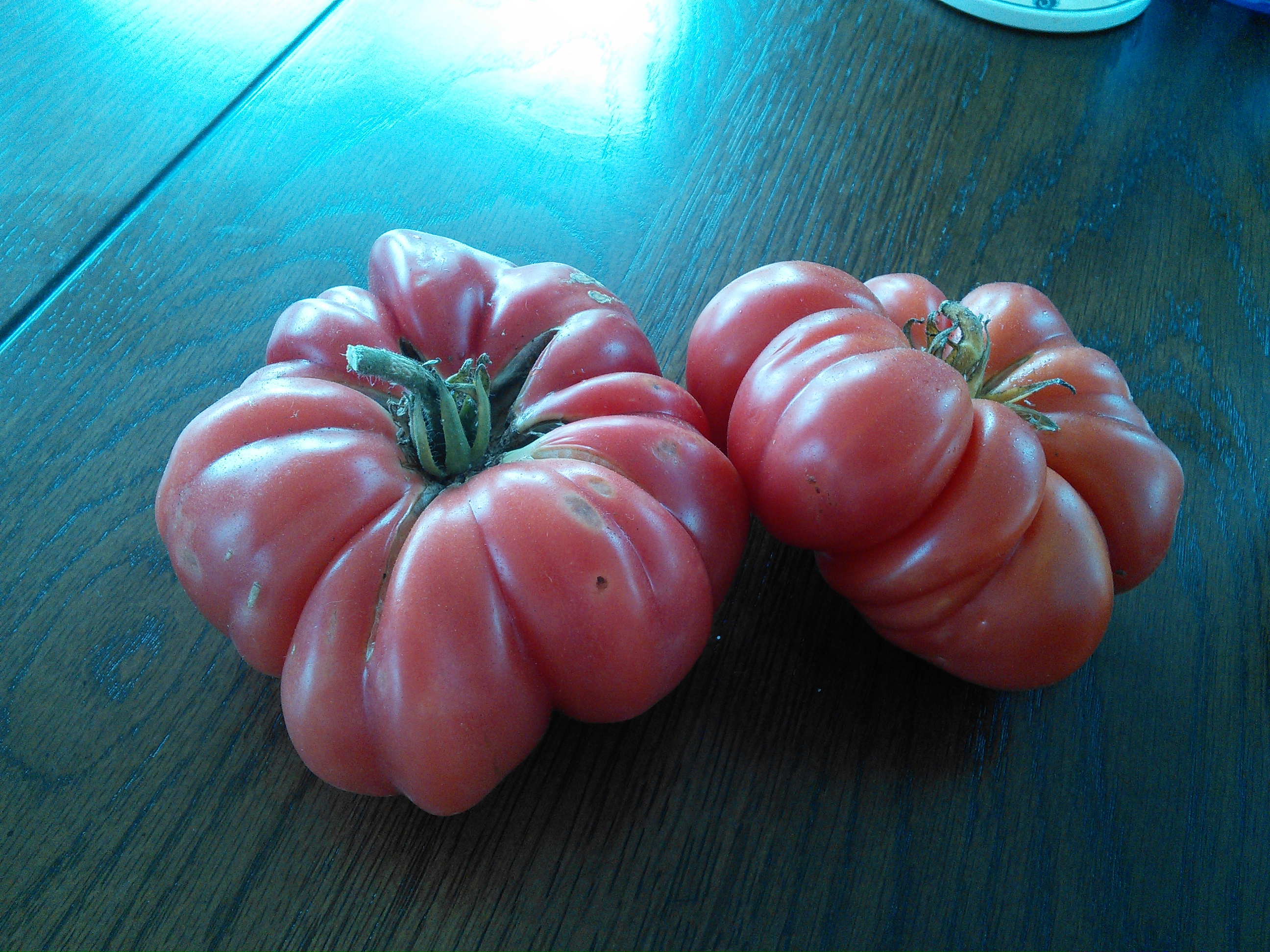 Rating 4/10. 160 days from seed to first pick. Total lifespan 178 days. Average weight 252 gr
ams. Total harvest weight 6.3 kilos.
I'm not that thrilled with this tomato. It's going to go towards many bottles of sauce however.
Freshly sliced, this tomato was crunchy, and the skin super thick. Flavor was really mild. Color….was fuschia. Tatiana's Tomatobase reports this as a Russian variety, but my tomatoes don't look like the ones that others have posted on her site.
The tomato plant itself seemed to do really well with the extremes outside, and definitely works well as a cold weather tomato. The harvest weight for the plant was also great. I probably will not grow this again.