So for the 8th time in the last month, I hauled my butt up the North Skyline Trail to the snowline. Twice I did it on my bike. That did wonders for my riding already. 5 times I hiked it, and this time I threw on a 40 lb backpack to get me ready for my 45 mile trip through Paria Canyon next week. This time around I made it up to 8260 ft, that was a gain of 2500-3000, not really sure, in 3 miles one way. That put me on the ridge that's visible from North Ogden, the Southern-most part of the ridge.
The snow's melting fast, a 300 ft glissade that I was able to do on Monday is now not doable, that was 2 days for 3 feet of snow to disappear. Glissading it was fun though. It was really steep, about 70 degrees and I had to find a curved stick to use for self arrest. It was great.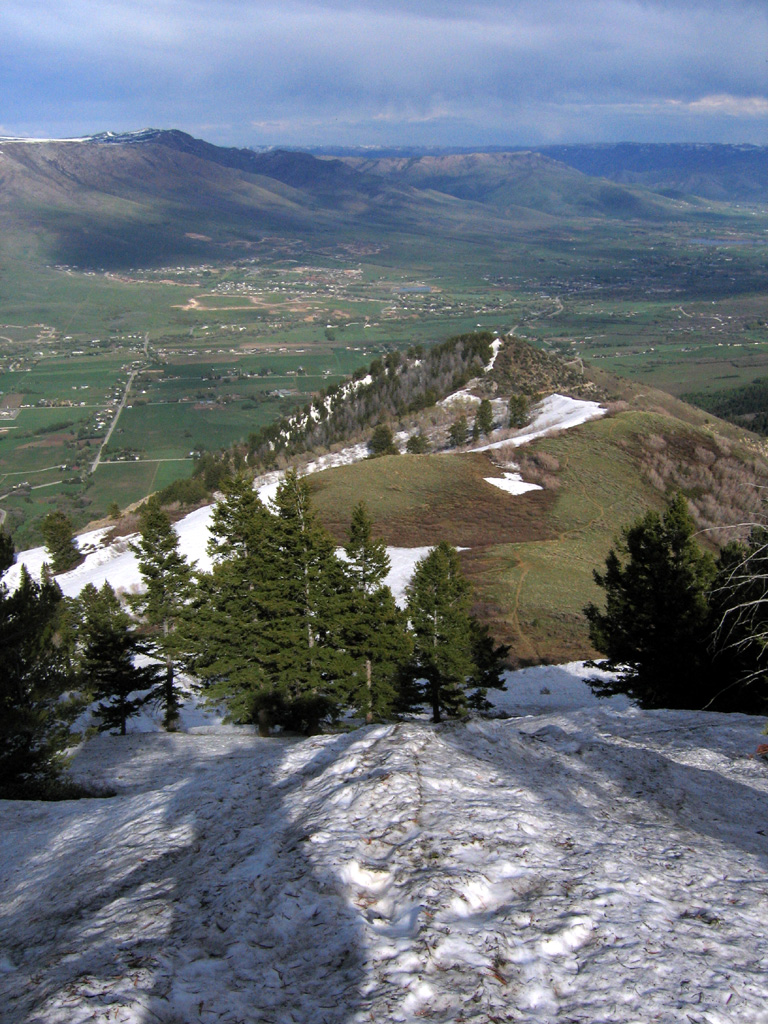 This is what I glissaded down on Monday, it's all but gone now.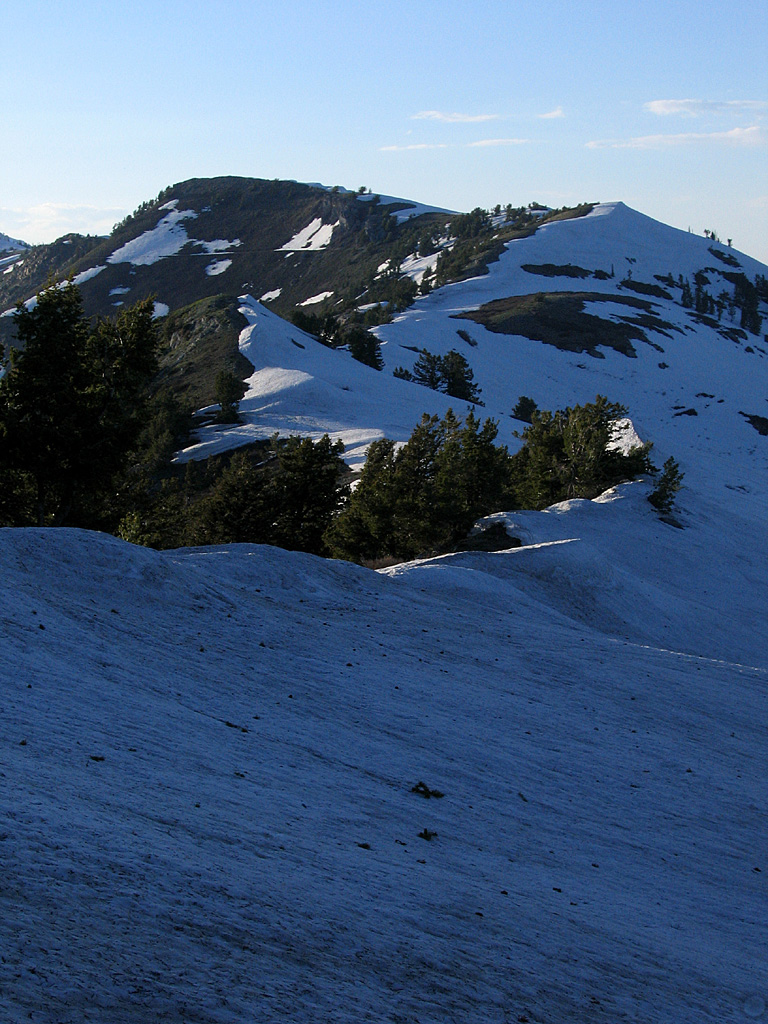 On the ridge looking at the rest of the trail under snow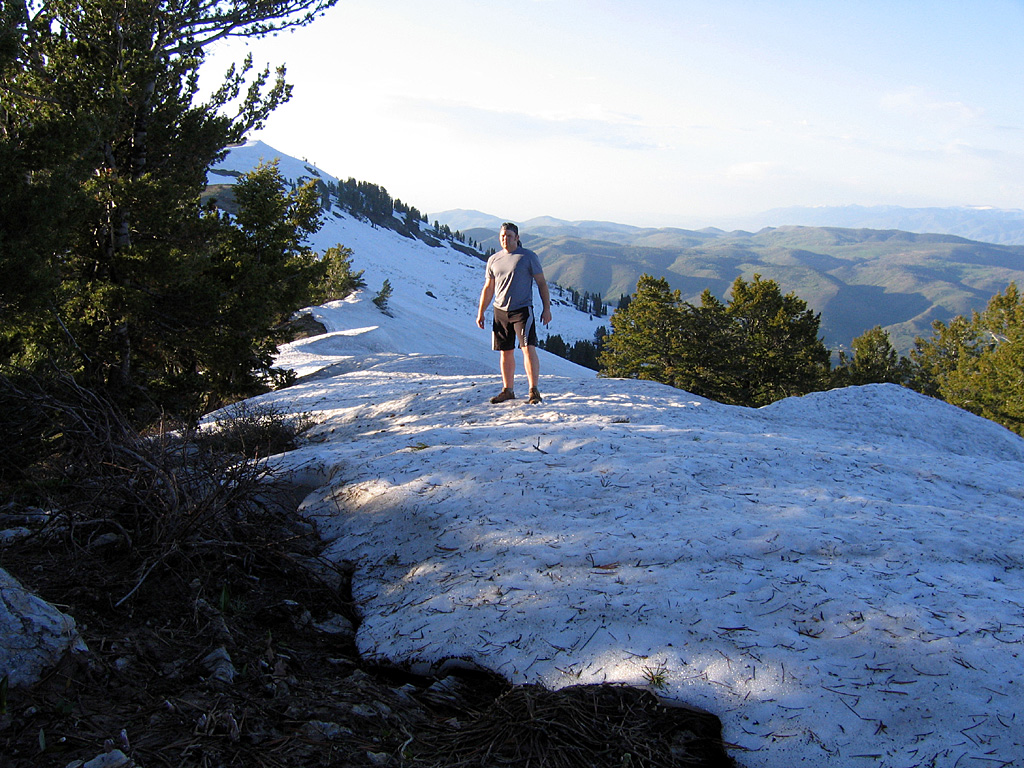 Standing on the snow…again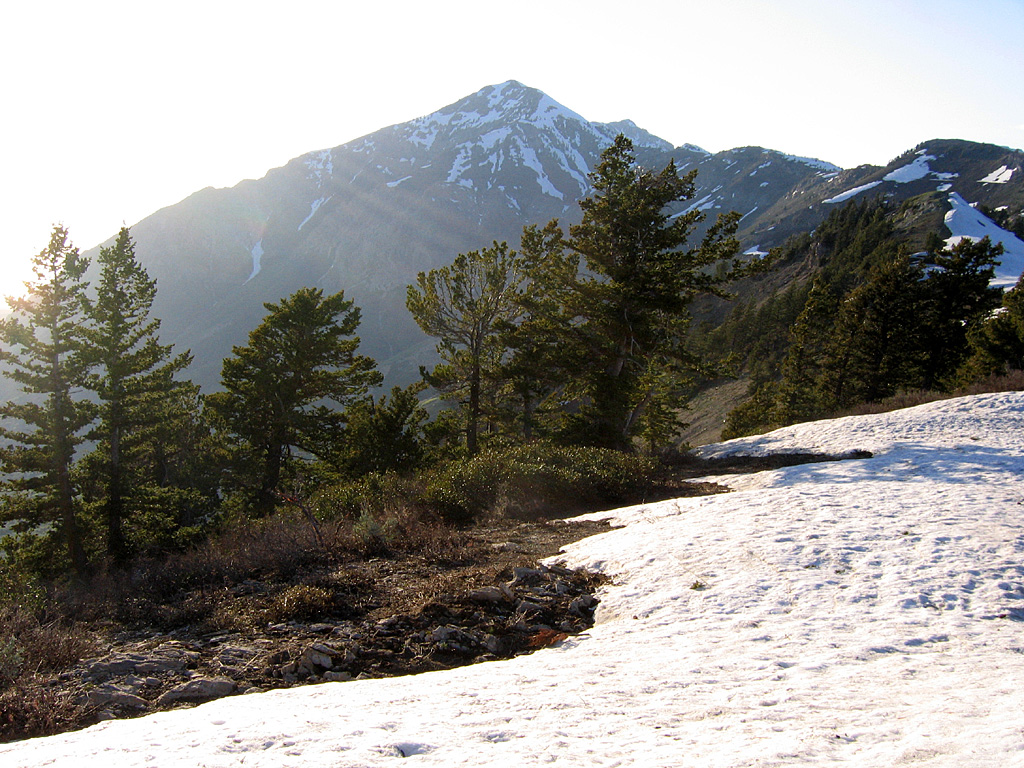 Ben Lomond with the sun low in the sky behind it.